Genesys Works provides intensive training to high school students and connects them to paid information technology internships. 
Results: The Lever Fund's support of the first Genesys cohort in the National Capital Region enabled them to place 21 young professionals in their yearlong internships, Genesys supported them in their college applications, financial aid applications, workplace performance coaching and more as they worked to both get their high school degree, apply and enroll in college and gain the work experience necessary to change their vision of their potential future in a professional environment.
On all the metrics we care about, Genesys had a perfect, or nearly perfect, record:
High school graduation: 100%
Internship persistence: 100%
College acceptance: 100%
College enrollment: 95% (one participant enlisted in the military)
Section Heading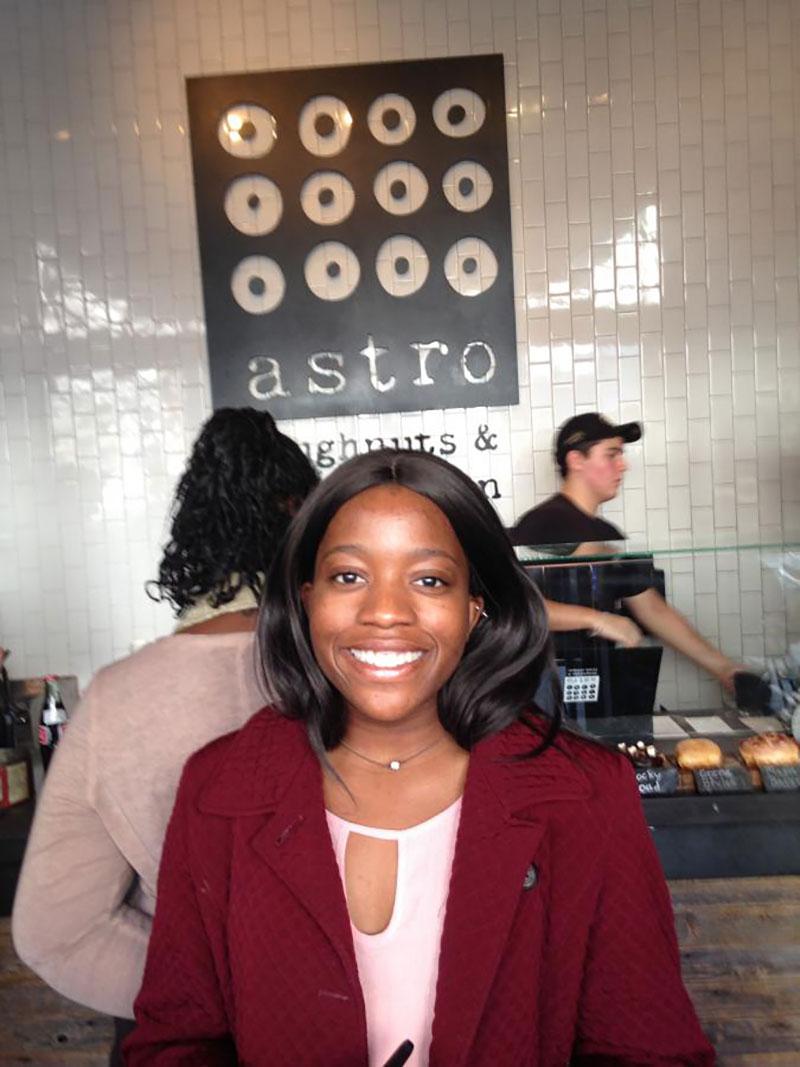 The 2017-18 cohort is under way, with 33 participants—the placement of whom depends on the availability of internships.
In March, we caught up with Francess Kargbo on her lunch break at Astro Doughnuts & Fried Chicken. Here's what she told us:
As a senior at Mount Vernon High School, my whole life is ahead of me, but I've already come a long way from Sierra Leone. My schedule is pretty full, with classes in the morning and work into the early--sometimes late--evening. Thanks to the Lever Fund's investment in Genesys Works National Capital Region, I have a paid internship at Kirkland & Ellis, a major international law firm, which has been a great experience, even though my plan right now is to become a doctor. The technical skills I'm gaining should prove useful, no matter what the future holds, and everyone at the firm has been so supportive. It's an amazing opportunity to work with important people. In the fall, I'll probably enroll in Virginia Commonwealth University, hopefully with some scholarship money so I won't have to take out loans. My uncle likes that part of it.