Section Heading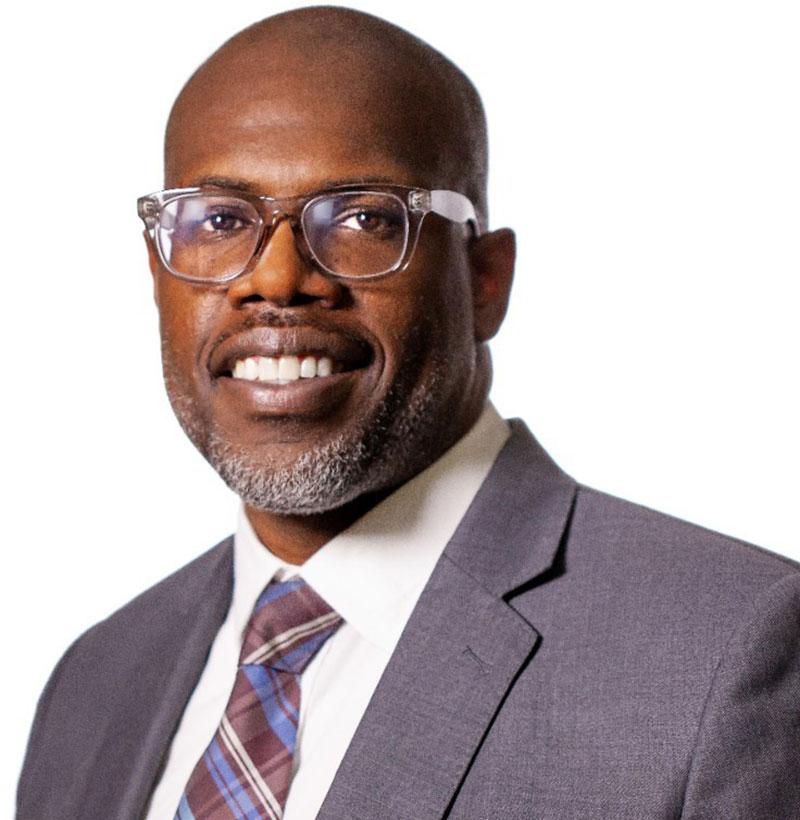 Welcome to our inaugural blog post in Profiles in Courage: Leading Through Crisis. A Thought Leadership Series curated by The Lever Fund. Today we are featuring Karleton Thomas, a social entrepreneur dedicated to driving scalable solutions that grow the middle class. Much of his expertise lies in entrepreneurship, workforce development, and cooperative business models as vehicles to a sustainable income. As BUILD Metro DC's Regional Executive Director, Karleton is charged with leading an organization that utilizes the skill building attributes of entrepreneurship to put students in the driver's seat of their college, career, and business trajectories. We caught up with Karleton earlier this month to learn about the ways in which he is sustaining BUILD Metro DC through the pandemic, racial injustice, and other challenges.
Seventeen days. That's the total length of time Karleton Thomas spent in his new job as BUILD's DC Regional Executive Director before Covid-19 shut down schools, leaving BUILD's staff and hundreds of students across 5 schools at a standstill. BUILD partners with schools to provide an in-classroom entrepreneurship program for underserved high school students. Thomas had only a few days to see BUILD's programming in action and now he was faced with remotely leading his staff to revamp the curriculum for on-line learning.
Section Heading
As Thomas and school administrators scrambled to adapt curriculum and find the best platform for on-line learning, Thomas took a step back and re-assessed his students' needs and realities.
Schools across the country were facing many of the same challenges adapting to on-line learning, but Thomas' students were already living an uphill battle and not receiving the resources they needed.  Now, they faced more intense economic uncertainty, more critical technological barriers and more daily life challenges like taking care of younger siblings, not having a quiet place to study, or being in an unsafe home.   
Thomas and his team got to work assessing students' needs, modifying content, and addressing technical issues. BUILD staff and DC Public School teachers and administrators already had a trusted working relationship which was critical as they combined forces to draft plans for an unprecedented future.  Constant communication, consultations with partner organizations, exploring technology platforms, and talking to students consumed Thomas and his staff. 
Covid-19 was disproportionately impacting the black community and BUILD's students.  Thomas understood that, but in his view Covid-19 was just one more challenge on a long list of challenges his students faced every day.   He decided to confront Covid-19 as an opportunity and find a way to use it to get his students the digital resources they needed.
"The idea was to start providing a digital platform that could break down all these invisible walls that our students experience," Thomas explained.  Working with the District of Columbia Public Schools (DCPS), he put a plan in place to ensure all his students were equipped with laptops and access to wifi, a needed step to close the years-long learning and resource gap his students faced. 
Rather than shying away from the reality of the pandemic, Thomas is committed to incorporating the pandemic and its economic and social impact into teaching. BUILD created the "Covid Virtual Design Challenge" a new program that began this Fall where students interview community and government leaders, businesses, and families about how their lives are impacted by the pandemic. The BUILD curriculum is guiding students to find and design solutions that address these challenges.
Thomas explains "This isn't about the virus itself, but about a lot of the underlying issues people are suffering from like racial equity and poverty that are driving the crisis." Thomas hopes students will learn how to engage with their community and gain a greater understanding of the economic, racial and social issues they face.  "There's a huge social enterprise piece and a civic and leadership development piece of that."  Since the Fall semester is all on-line, engaging students with the community is even more important to help fight against isolation and depression. 
Thomas relates to his students because he grew up in similar circumstances. What made a difference for him was someone who saw his potential and took time to nurture him.  They "had their own lives and they stopped for me.  That's a huge piece of what students need to move forward."  
Every day obstacles and often heart-wrenching circumstances are part of his job.  "I recognize the path I'm on and that path is so I can navigate this storm," Thomas explains.  He stays focused by finding his own comfort level. "If I dwell on all the problems it will take me out of my work and dishearten me so I focus on the purpose and alignment."
More than 6 months after schools shut down, and now in another semester of distance learning, what has Thomas learned about leadership?
Be open and honest with your staff. Colleagues' livelihoods are dependent on the organization and you don't want to leave them guessing about the future.
Be aware of the life challenges your staff are now experiencing and be flexible as they navigate their new circumstances.   
Don't get on the rollercoaster.  When times are particularly challenging, you have to remain steady and not get caught up in the inevitable emotional ups and downs your staff will be experiencing.
Karleton Thomas' dedication and creativity in the face of unprecedented circumstances exemplifies Lever Fund's commitment to investing in highly effective leaders and organizations.  Thomas guided his staff, worked with DCPS and other partners, ensured his students would be equipped and designed a new curriculum incorporating the global pandemic as a teaching tool.